WOOCOMMERCE DEVELOPMENT

Lion Vision Technology is pioneer in Woocommerce Development Services in Ahmedabad. When it comes to Woocommerce Development, we make online sales simple and beautiful with the featured woocommerce plug-in development facility. We are confident to handle every attribute of woocommerce development just the way you need it. Our woocommerce Developers are master at creating wonders for your site and they indeed are good at handling technicalities whilst providing seamless results. Trust us, new verticals of online selling have the silver lining of perfection. We have excellent client feedback and retention report. One of the most attractive parts of our services is that we tend to provide affordable solutions to our clients. With the most competitive market rate, you will get top notch woocommerce development services – this is our commitment for our clients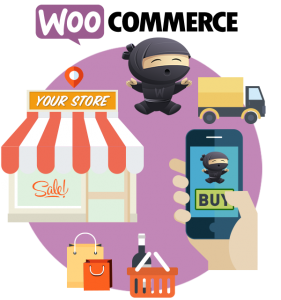 WHAT IS WOOCOMMERCE ?
WooCommerce is an ecommerce plug-in that comes with WordPress. Hence, for woocommerce development, the base framework will be WordPress. WooCommerce development is an extension that helps to have better functional ecommerce website development. WooCommerce significantly enhances the UX and UI (User-experience and User-interface) of a website, hence preferred by the ecommerce owners. Furthermore, being a WordPress plug-in, woocommerce is easy to use and simple to be worked upon.
BENEFITS OF WOOCOMMERCE SERVICES
Woocommerce Development can endorse high end beneficial services for our clients. Here are the benefits of woocommerce at a glance:

Professional and customizable solution

Manages both front-end and back-end of an ecommerce platform.

 Offers a wide range of analytic tools.

Scalable, flexible, and client specific web development.

It is an open-source